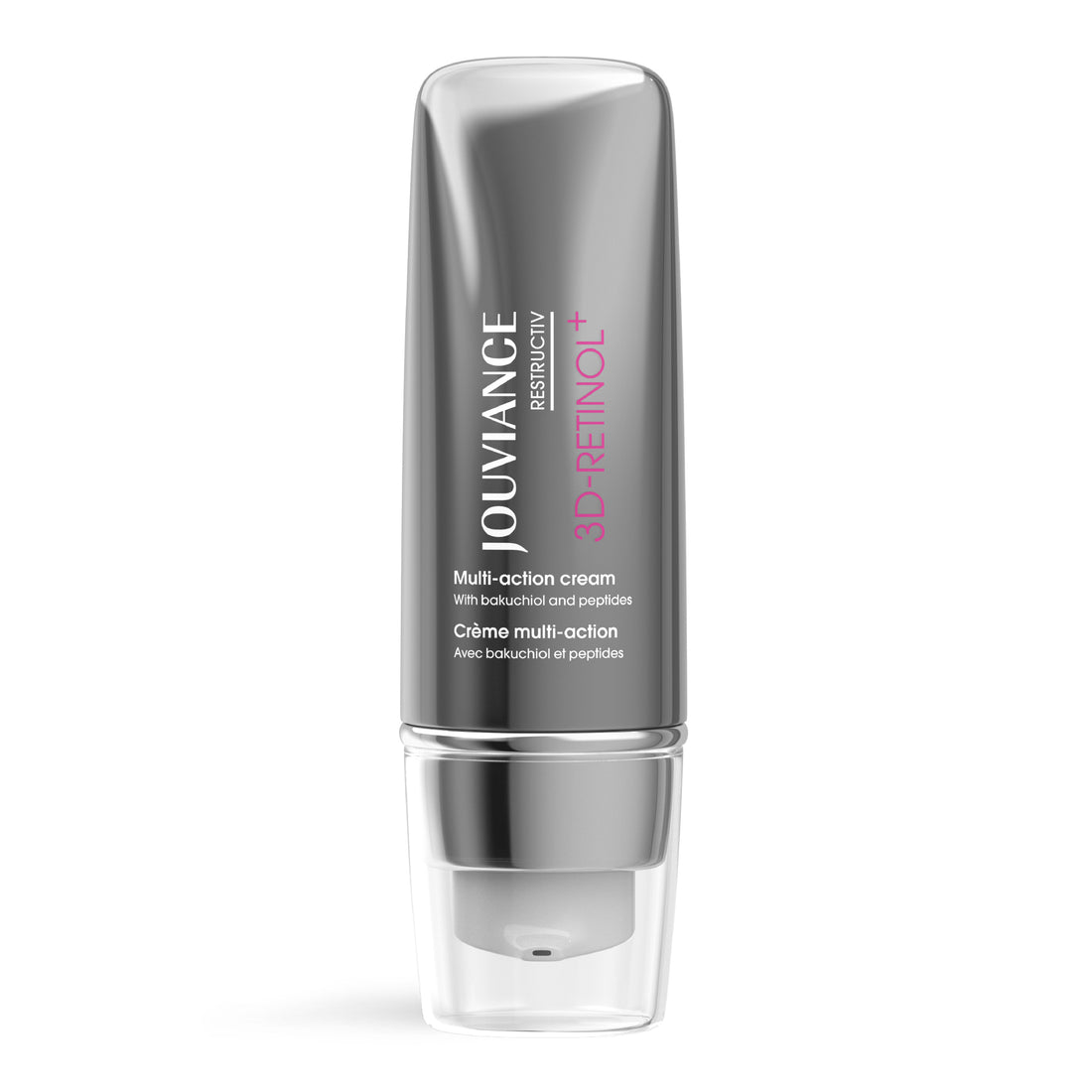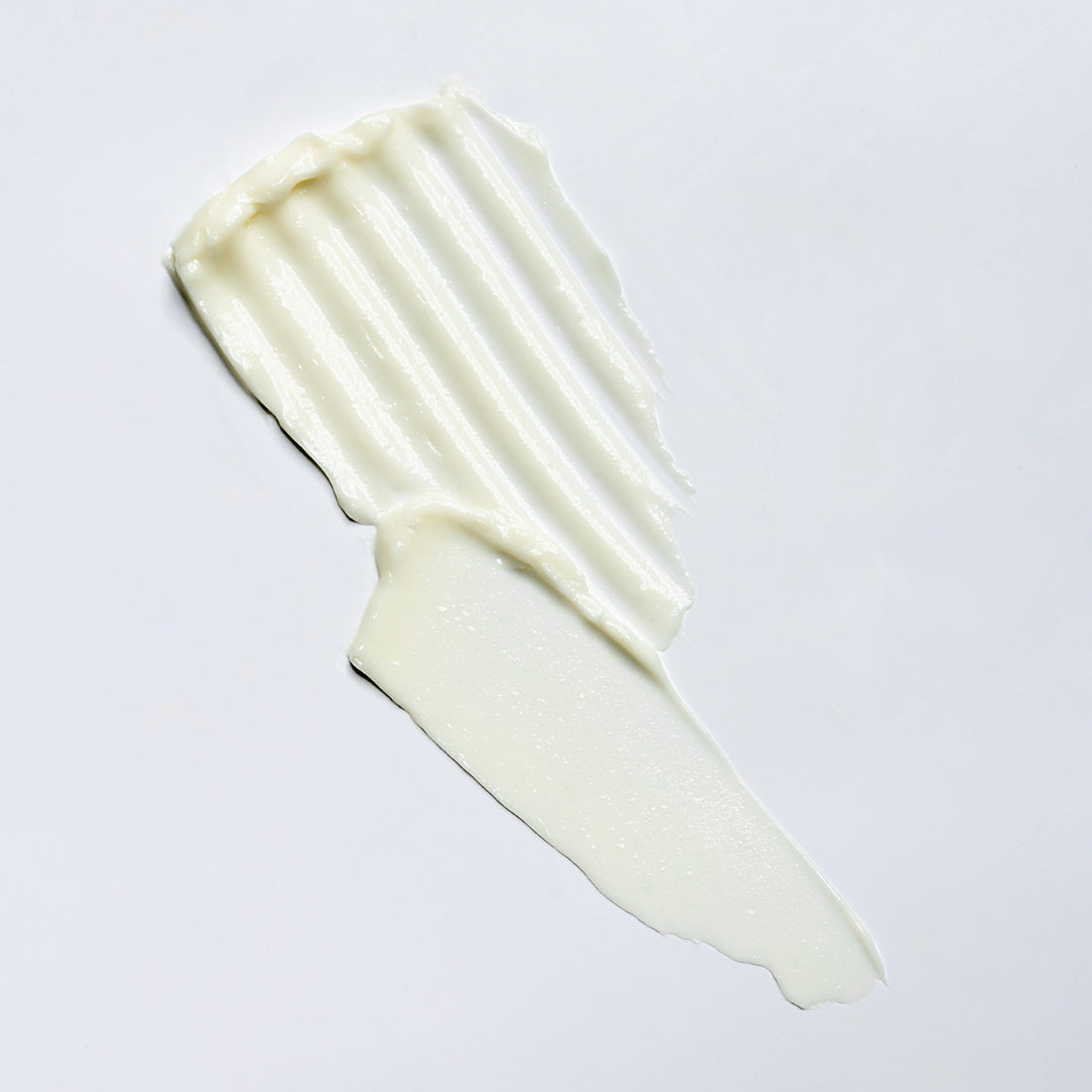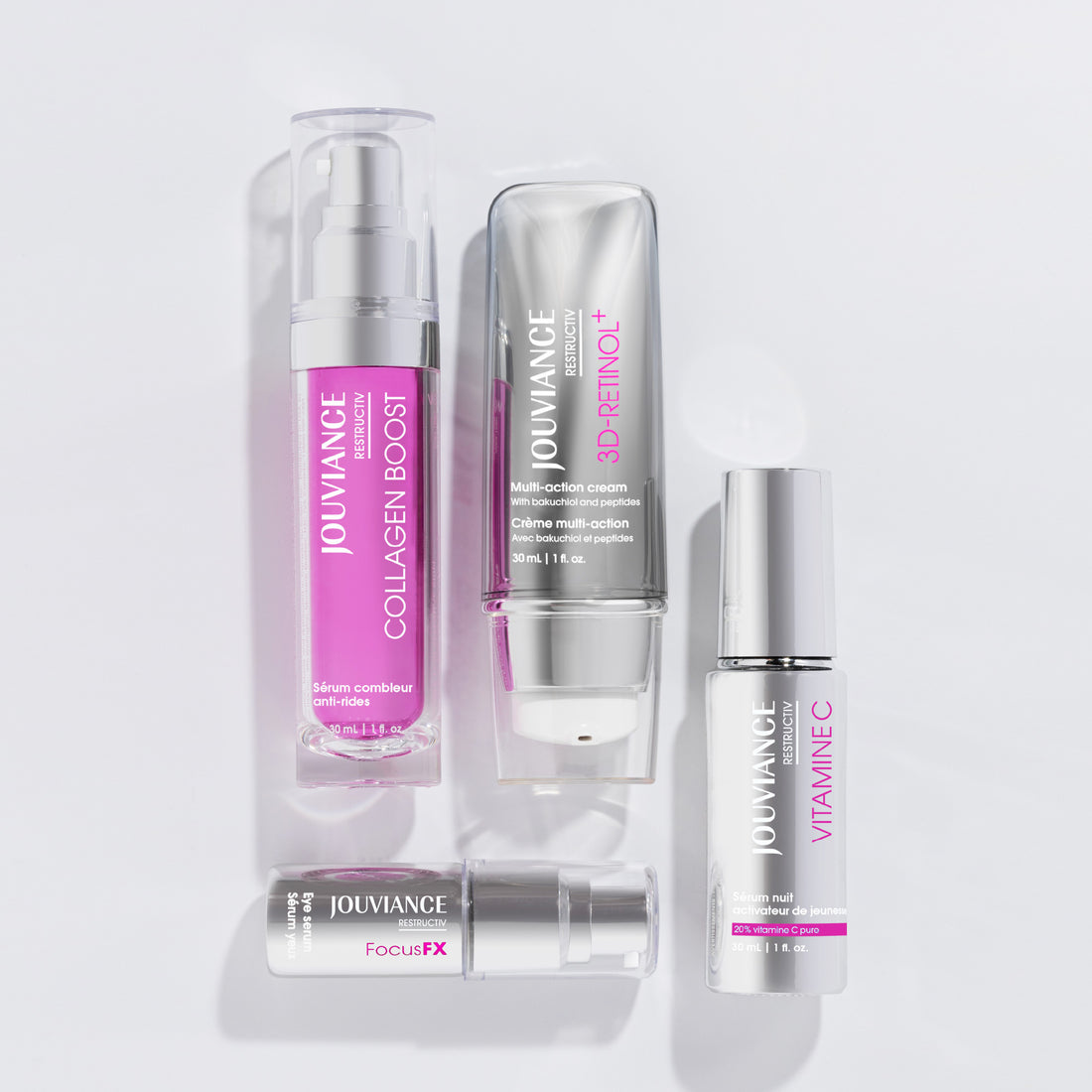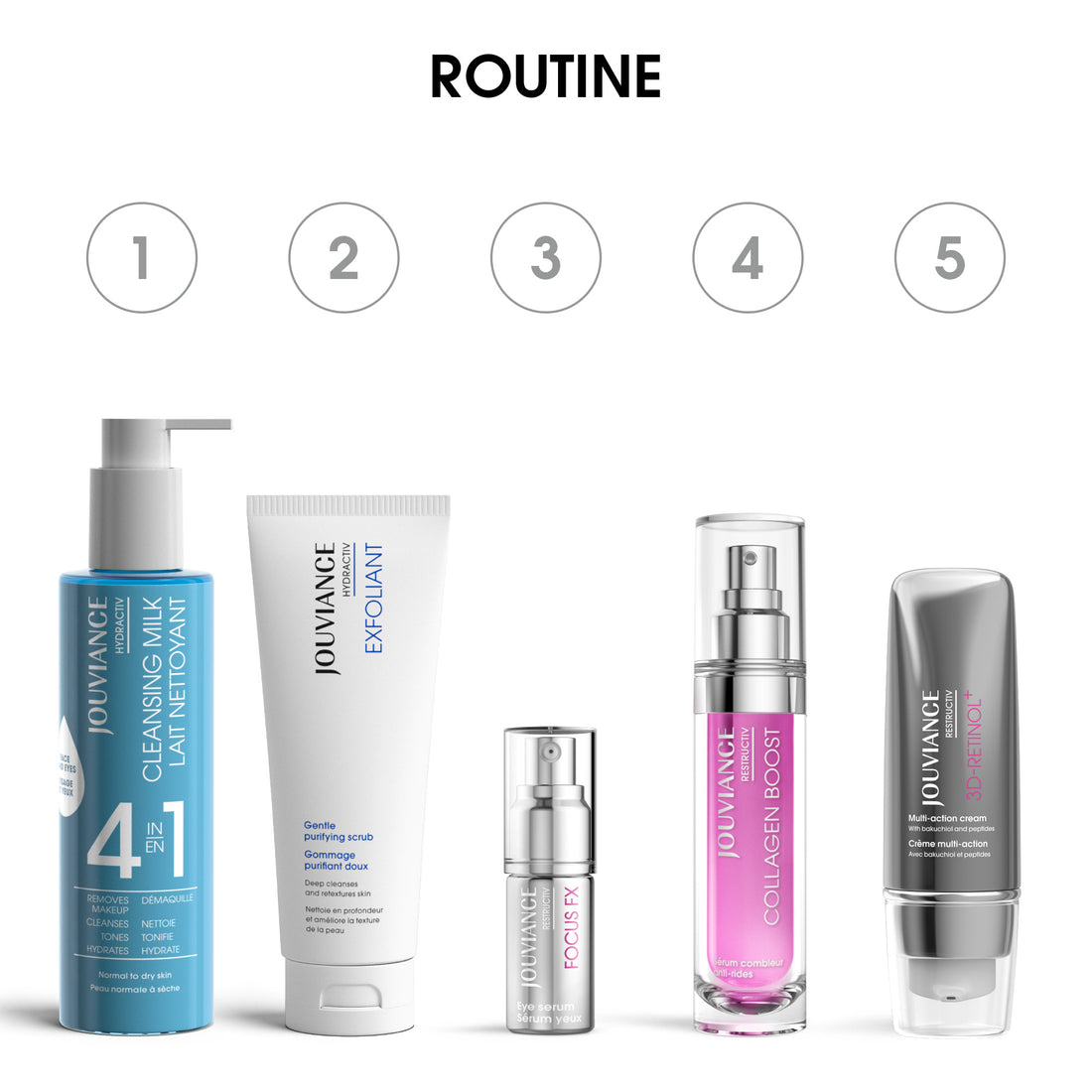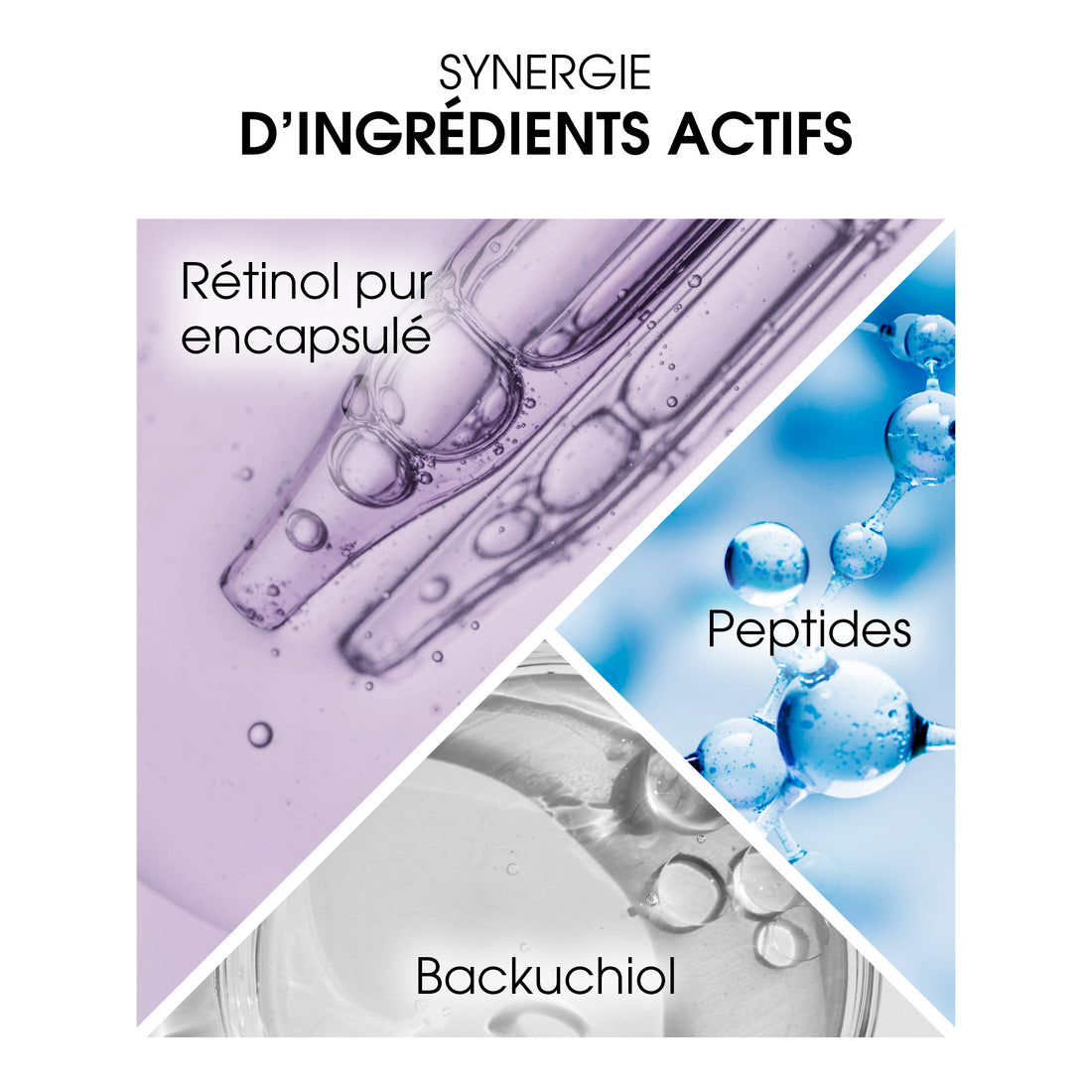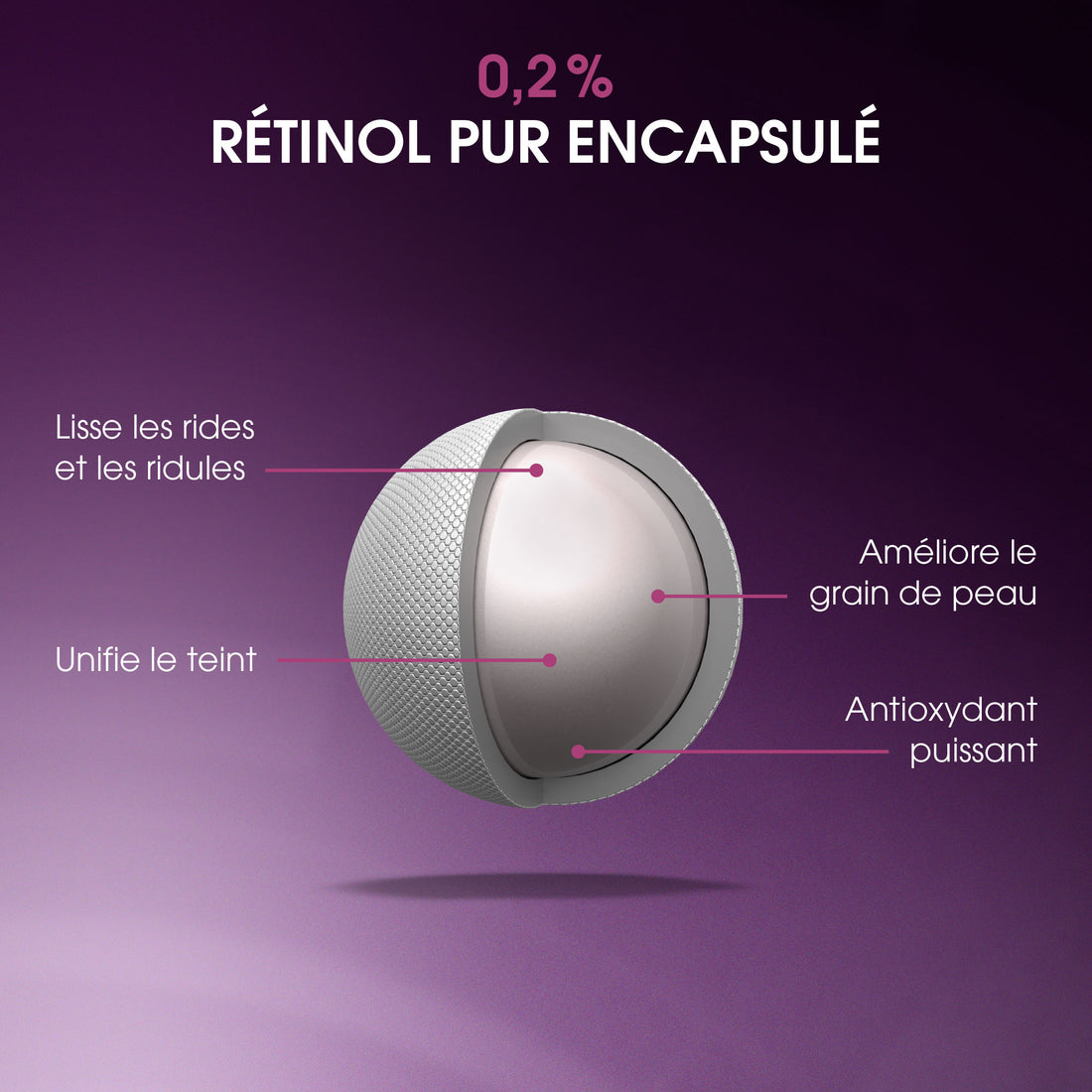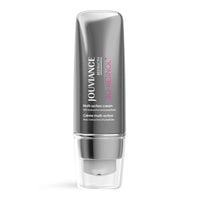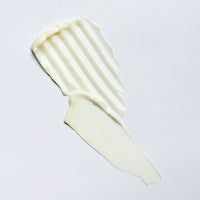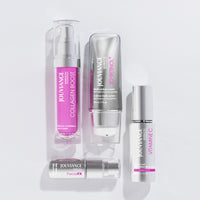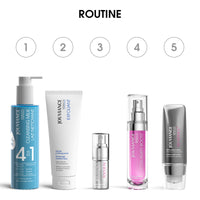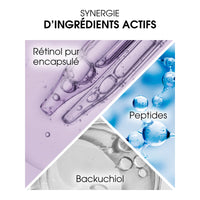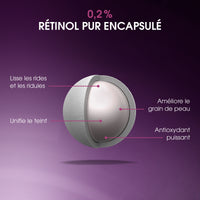 NEW
DAY | NIGHT
FACE | NECK | CLEAVAGE

SMOOTHS, REVIVES, PROTECTS
Level up your skin with our new multi-action cream, the result of the latest research. 3D-Retinol+ innovation combines 3 active ingredients maximizing the power of retinol for fast and clinically proven results.
This cream, designed to target the first signs of skin aging, visibly diminishes fine lines and wrinkles, provides instant radiance and protects the skin from premature aging.
This combination of ingredients allows our cream to smooth wrinkles and fine lines by accelerating cellular regeneration and unifying skin tone and texture. It improves tolerance and the functions of the skin barrier and increases the smoothness and hydration of the skin by stimulating collagen synthesis.
Jouviance innovation: our selected pure encapsulated retinol formulated for sensitive skin. Its stable encapsulated molecule allows for better absorption and high tolerance on the skin, unlike other molecules derived from retinol of lesser quality.
Developed by a dermatologist
Safe for even the most sensitive skin. (This is our number one priority!)
Free of parabens, sulfates, phthalates, mineral oils, dyes, artificial fragrances, animal ingredients and potential irritants.
Not tested on animals.


PROVEN CLINICAL RESULTS
AFTER 4 WEEKS*:

Significant reduction in fine lines and wrinkles in 100% of participants* (length and depth)
91% had a more radiant complexion
-29% reduction in deep wrinkles

* 8-week clinical study on 29 participants. Average age: 37 years. Application twice a day.
Apply a thin layer to clean skin on the face, neck and décolleté, avoiding the eye area. To reinforce the anti-aging benefits, combine your cream with one of our serums. For best results, use morning and night. Dermatologists recommend progressive use, starting with an application every other night and gradually increasing to twice a day depending on skin tolerance.
THE #NO. 1 ANTI-AGING INGREDIENT RECOMMENDED BY DERMATOLOGISTS :
0,2% PURE ENCAPSULATED RETINOL
- Smooths fine lines and wrinkles (accelerates cell regeneration)
- Regulates sebum production
- Evens out skin tone and texture (irregularities, tightens pores, scars)
- Powerful antioxidant

0.1% BACKUCHIOL from the seeds of the babchi plant (Psoralea corylifolia)
- Benefits comparable to retinol
- Targets the same skin receptors as retinol
- Increases the effectiveness of retinol and targets the same concerns
- Improves tolerance and skin barrier function
The effects of retinol on the skin are enhanced for high performance results without the unwanted side effects.

PEPTIDES (active anti-aging ingredient)
- Increases suppleness and hydration via the production of key molecules
- Stimulates the synthesis of collagen I, III, VI
- Prevents collagen degradation and dehydration
The skin is firm, hydrated and protected from premature aging.

Other ingredients added to contribute to the health, comfort and protection of the skin:
- Vitamin E
- Shea butter
- Jojoba and sunflower extract